The Cosmetic & Implant Dental Center - Dental Staff
All our professionals at The Cosmetic and Implant Dental Center maintain the highest levels of accreditation and pursue ongoing education to stay abreast of the latest trends in cosmetic dentistry. It would be difficult to find a more highly trained and professional staff than the ones at The Cosmetic and Implant Dental Center. All our professionals maintain the highest level of accreditation and pursue ongoing education. And with Dr. Silvers at the helm, you can be sure you're in good, safe hands.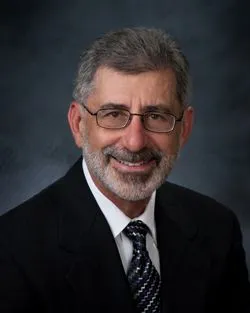 Robert Silvers, DMD
Dentist in Lincolnwood, IL
The Cosmetic and Implant Dental Center
Friendly. Caring. Exceptionally qualified. That's how patients describe Dr. Silvers and his staff. With over 30 years in practice treating all phases of dentistry, patients benefit from his ability to diagnose and treat their dental concerns all by ONE DOCTOR. They don't have to piecemeal their treatment between different professionals.
Earning his doctorate in dentistry was just the first step in his dental education. Dr. Silvers continued his training as he served in the United States Air Force. At the Mount Sinai Hospital Dental Residency Program, Dr. Silvers taught resident dentists surgical techniques in the operating room weekly for 4 years. The United States Institute for Orthodonture prepared Dr. Silvers for the over 20 years that he has been treating children and adults with braces and appliance therapy to treat overbite, underbite, cross bite, crooked teeth, gaps and other teeth alignment concerns. Dr. Silvers became certified in the surgical placement and restoration of dental implants in 1995.
Experienced in the latest techniques of orthodonture, cosmetic and implant dentistry, Dr. Silvers was selected for inclusion in the Guide to America's Top Dentists. When guided by his experienced hands, you can be ensured of optimum dental health with beautiful cosmetic results for years to come.

Dr. Silvers is a member of the American Dental Association , Illinois State Dental Society , Chicago Dental Society , U.S. Institute for Orthodonture , International Congress of Implantologists , American Society of Osseointegration, American College of Implantology, American Orthodontic Society , American Academy of Cosmetic Dentistry , American Academy of Implant Dentistry . He is certified and licensed by the Northeast U.S. Regional Board and has been selected for inclusion in the Guide to America's Top Dentists by the Consumer Research Council of America.
---
STAFF: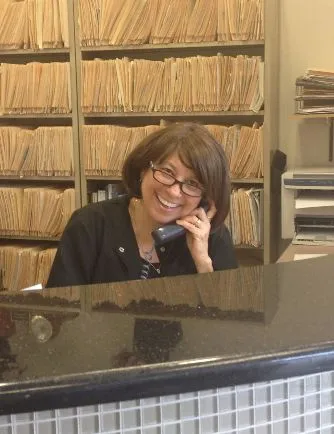 Jackie:
B.A. Stern College M.A. Northeastern University
Jackie has been part of our team for over thirty years in both clinical and administrative roles. Jackie continues to attend dental practice continuing education programs throughout the years. Her extensive training and experiences in insurance coding, claim filing, patients financing and educating our patients in aftercare benefit our patients in less out of pocket expenses and knowledge of personal home care for best lasting results.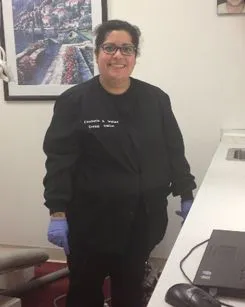 Jennifer:
Graduate of the Sanford Brown Dental Assisting Program
Jennifer attends Chicago Dental Society continuing education programs to keep abreast of the latest techniques and procedures to assist our patients with the highest standard of care.
---
Dr. Silvers, a lifetime member of the Chicago Dental Society served as a presiding chairman at the Chicago Midwinter Dental Convention.
Jennifer, our dental assistant joins Dr. Silvers at dental conventions where she attends workshops and exhibits on the latest techniques, technology and products that come available in dentistry.