My Blog
Posts for tag: pain management
By The Cosmetic and Implant Dental Center
January 14, 2020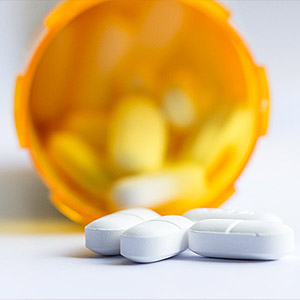 The ongoing opioid addiction epidemic has brought together government, law enforcement and healthcare to find solutions. The focus among doctors and dentists has been on finding ways to reduce the number of opioid prescriptions.
Opioids (or narcotics) have been a prominent part of pain management in healthcare for decades. Drugs like morphine, oxycodone or fentanyl can relieve moderate to extreme pain and make recovery after illness or procedures much easier. Providers like doctors and dentists have relied heavily on them, writing nearly 260 million narcotic prescriptions a year as late as 2012.
But although effective when used properly, narcotics are also addictive. While the bulk of overall drug addiction stems from illegal narcotics like heroin, prescription drugs also account for much of the problem: In 2015, for example, 2 million Americans had an addiction that began with an opioid prescription.
The current crisis has led to horrific consequences as annual overdose deaths now surpass the peak year of highway accident deaths (just over 54,000 in 1972). This has led to a concerted effort by doctors and dentists to develop other approaches to pain management without narcotics.
One that's gained recent momentum in dentistry involves the use of non-steroidal anti-inflammatory drugs (NSAIDs). NSAIDs like acetaminophen, ibuprofen or aspirin work by dilating blood vessels, which reduces painful inflammation. They're available over the counter, although stronger doses require a prescription.
NSAIDs are effective for mild to moderate pain, but without the addictive properties of narcotics. There are some adverse health consequences if taken long-term, but limited use for pain or during post-procedure recovery is safe.
Many dentists are recommending NSAIDs for first-line pain management after most dental procedures. Narcotics may still be prescribed, but in a limited and controlled fashion. As part of this new approach, dentists typically combine ibuprofen and acetaminophen: Studies have shown the two work together better at reducing pain than either one individually.
Still, many aren't eager to move away from the proven effectiveness of narcotics to primarily NSAIDs. But as these non-addictive drugs continue to prove their effectiveness, there's hope the use of addictive opioids will continue to decrease.
If you would like more information on pain management practices in dental care, please contact us or schedule an appointment for a consultation.
By The Cosmetic and Implant Dental Center
June 16, 2015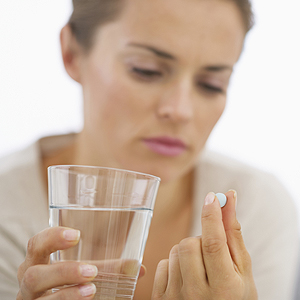 Millions of Americans regularly use ibuprofen to manage minor pain and swelling. As with other fields in healthcare, the drug is a mainstay in dentistry especially for post-procedural discomfort. But ibuprofen and similar drugs also have side effects that can lead to serious health problems. So, should you be concerned about its safety?
For most people, ibuprofen is safe and effective — but only if used properly. Like aspirin, ibuprofen is a non-steroidal anti-inflammatory drug (NSAID) that reduces pain and inflammation by blocking the effect of substances called prostaglandins, released by injured or damaged tissues. NSAIDs differ in mechanism from pain relievers like steroids or narcotics and don't have the same side effects, especially the addictive qualities and impaired consciousness potential of narcotics like morphine or codeine. While these more potent drugs are usually reserved for serious injuries or illnesses, NSAIDs like ibuprofen are ideal for mild to moderate pain following routine dental work.
The biggest concern for the use of an NSAID is its tendency to thin the blood, especially if used continuously over several weeks; this can make bleeding control more difficult after an injury. Prolonged overuse has also been linked to erosion of the stomach lining leading to ulcers or bleeding, kidney failure, early miscarriage and repeat heart attacks for patients with cardiovascular disease.
With this in mind, we recommend that adults take no more than 2,400 milligrams of ibuprofen during one twenty-four hour period for short-term pain relief unless otherwise recommended by a doctor. Research has shown that a single 400-milligram dose of ibuprofen is safe and effective for relieving even severe post-operative pain for about five hours in most people. On the other hand, we don't recommend a NSAID during pregnancy or for people with a history of intestinal bleeding or heart attacks.
Taking into account your medical history and the procedure you'll be undergoing, we will recommend the best pain management medication for your situation. In most cases, ibuprofen will be an effective means to reduce your discomfort level and, taken properly, will not pose a danger to your overall health.
If you would like more information on dental pain management, please contact us or schedule an appointment for a consultation. You can also learn more about this topic by reading the Dear Doctor magazine article "Treating Pain with Ibuprofen."