My Blog
Posts for: September, 2020
By The Cosmetic and Implant Dental Center
September 20, 2020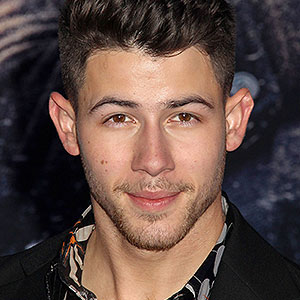 Think no one is looking at your smile when you're out in public? Nick Jonas' recent experience might convince you otherwise. While the Jonas Brothers were performing during the 2020 Grammys, fans watching on television picked up on some dark matter between his teeth.
To say Twitter lit up is an understatement. For many, it was that thing you couldn't unsee: Forget the performance, what was that between his teeth? Jonas later fessed up by tweeting, "…At least you all know I eat my greens."
We're sure Nick and his brothers take care of their teeth, as most any high-profile entertainer would. You can probably attribute his dental faux pas to trying to squeeze in some nourishment during a rushed performance schedule.
Still, the Grammy incident (Spinachgate?) shows that people do notice when your teeth aren't as clean as they should be. To avoid that embarrassment, here are some handy tips for keeping your teeth looking their best while you're on the go.
Start with a clean mouth. You're more apt to collect food debris during the day if you have built-up plaque on your teeth. This sticky bacterial biofilm attracts new food particles like a magnet. Remove plaque by thoroughly brushing and flossing before you head out the door.
Rinse after eating. Although your saliva helps clear leftover food from your mouth, it may not adequately flush away all the debris. You can assist this process by swishing and rinsing with clean water after a meal.
Keep a little floss handy. Even after rinsing, stubborn bits of food can remain lodged between teeth. So just in case, keep a small bit of emergency floss (or a floss pick) in your purse or wallet to remove any debris you see or feel between your teeth.
Watch what you eat. Some foods—like popcorn, sticky snacks or fibrous vegetables—are notorious for sticking in teeth. Try to avoid eating these foods right before a public appearance where your smile may be critical.
And here's an added bonus: Not only will these tips help keep your smile attractive on the go, they'll also help keep it healthy. Rinsing with water, for example, helps lower your mouth's acid level after eating, a prime factor in tooth decay. And flossing, both as a regular practice and for occasional stuck food, decreases plaque and subsequently your risk of tooth decay and gum disease.
Remember, a healthy mouth is the starting place for a beautiful smile. Keep it that way with dedicated hygiene habits at home or on the go.
If you would like more information on tips for better oral hygiene, please contact us or schedule a consultation. To learn more, read the Dear Doctor magazine article "Daily Oral Hygiene."
By The Cosmetic and Implant Dental Center
September 10, 2020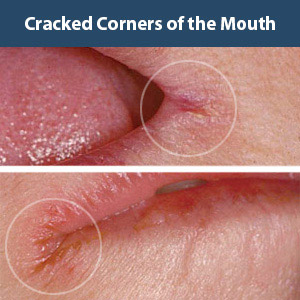 Ever have a paper cut or an irritated hangnail? They're not considered major health problems, but, boy, can they sting!
Something similar can occur in the corners of your mouth called angular cheilitis. It's also known as perleche, from the French word "to lick" (a common habit with this type of sore). It can occur at any age, with children or young adults developing it from drooling during sleep or orthodontic treatment.
Older adults, though, are more prone than younger people for a variety of reasons. Age-related wrinkling is a major factor, especially "marionette lines" that run from the mouth to the chin. Dried or thinned out skin due to exposure from cold, windy weather may also contribute to perleche.
Perleche can also develop from within the mouth, particularly if a person is experiencing restricted salivary flow leading to reduced lubrication around the lips. Poorly cleaned dentures, weakened facial supporting structure due to missing teeth, vitamin deficiencies and some systemic diseases can all lead to perleche. And if an oral yeast infection occurs around the cracked mouth corners, the irritation can worsen and prolong the healing process.
To clear up a case of cracked mouth corners, you should promptly see your dentist for treatment. Treatment will typically include some form of antifungal ointment or lozenge applied over a few days to clear up the sores and prevent or stop any infection. You might also need to apply a steroid ointment for inflammation and other ointments to facilitate healing.
To prevent future episodes, your dentist may ask you to use a chlorhexidine mouthrinse to curb yeast growth. If you wear dentures, you'll need to adopt a regular cleaning routine (as well as leaving them out at night). You might also wish to consider updated dental restorations or orthodontics to improve dental support, and help from a dermatologist if wrinkling might be a potential cause.
Cracked mouth corners won't harm you, but they can make for a miserable experience. Take steps to relieve the irritation and any future occurrence.
If you would like more information on angular cheilitis or similar oral conditions, please contact us or schedule an appointment for a consultation. You can also learn more about this topic by reading the Dear Doctor magazine article "Cracked Corners of the Mouth."