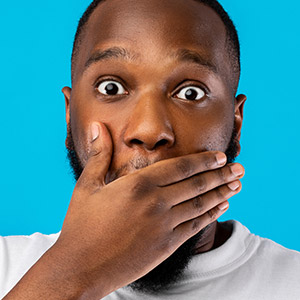 Good oral health doesn't just happen. It is often the byproduct of a long-term care plan developed by a patient with their dentist. The plan's strategy is simple—stay well ahead of any potential threats to teeth and gum health through prevention and early treatment.
We can categorize these potential threats into 4 different areas of risk. By first assessing the state of your current oral health in relation to these areas, we find out where the greatest risks to your oral health lie. From there, we can put together the specifics of your plan to minimize that risk.
Here, then, is an overview of these 4 risk areas, and how to mitigate their effect on your oral health.
Teeth. Healthy teeth can endure for a lifetime. But tooth decay, a bacterial disease that erodes enamel and other dental tissues, can destroy a tooth's health and longevity. Our first priority is to prevent decay through daily brushing and flossing and regular dental cleanings. We also want to promptly treat any diagnosed decay with fillings or root canal therapy to limit any structural damage to an affected tooth.
Gums and bone. Teeth depend on the gums and bone for support and stability. But periodontal (gum) disease weakens and damages both of these supporting structures, and may lead to possible tooth loss. As with tooth decay, our highest priority is to prevent gum disease through daily hygiene and regular dental care. When it does occur, we want to aggressively treat it to stop the infection and minimize damage.
Bite function. Misaligned teeth and other bite problems can diminish oral health over time. A poor bite can impair oral function, leading to structural dental damage. Misaligned teeth are also harder to clean and maintain, which increases their risk for dental disease. Correcting these problems through orthodontics or bite adjustment measures can help alleviate these risks.
Appearance. How your smile looks may or may not be related to your mouth's health and function, but an unattractive smile can affect your emotional health, and thus worthy of consideration in your overall care plan. Improving appearance is often a mix of both cosmetic and therapeutic treatments, so treating a tooth or gum problem could also have a positive impact on your smile.
If you would like more information on long-term dental care strategies, please contact us or schedule an appointment for a consultation. You can also learn more about this topic by reading the Dear Doctor magazine article "Successful Dental Treatment."